This block of tracks has some bands that will turn up again in the top five. 2020 was an interesting year for music. COVID, police brutality and activism led to some interesting music. Frankly, some artists put out their best records in years. Let's take a look at the last group before the top 10:
15. Taylor Swift: Seven
This is not the last time we will hear from Taylor Swift. In my opinion, folklore is the best record Swift ever put out. Aaron Dessner freshened up her sound and Swift rose to the occasion with some personal, powerful and emotional song writing. Seven is an example of all of those talents as Swift tells a story of DV / abuse from a seven year old child's perspective. It is heartbreaking to hear the narrator talk to her friend and try to make sense of her friend's father's abuse. It is an honest account of children trying to make sense of such a destructive force. Moreover, Swift and Dessner create an indie sound that does not come across as gimmicky, but heartfelt and genuine. Much like how 1989 marked an evolution from country into straight pop, Seven marks the switch from pop superstar to a songwriting artist. It's complimentary album evermore is also incredible, but missed out on the list because it was released too late…but don't worry…look for another series at the end of January. For now, listen to this amazing track.
Listen to Seven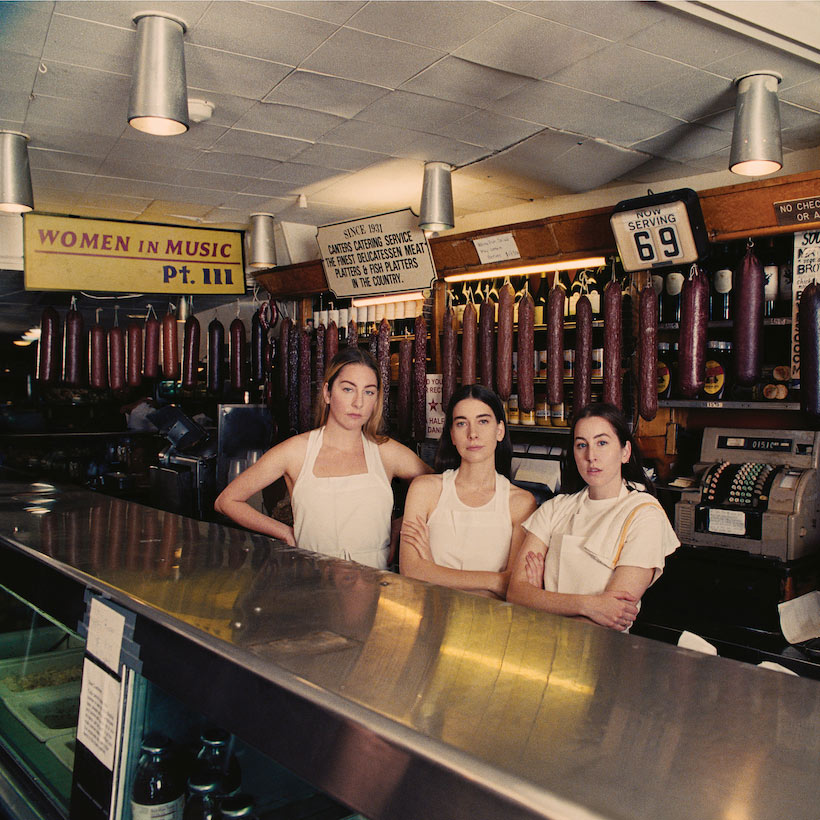 14. HAIM: Gasoline
Speaking of Taylor Swift, HAIM does a track with her on evermore. But, before that is HAIM's third record Women in Music Part III. This is a tour de force of indie pop, rock and gender activism. The three Haim sisters bring the rock game to this record and Gasoline has a funky 70s style fuzz guitar over some equally funky drum beats. However, what makes the track for me is how their vocals float effortlessly over the thick funk haze underneath them. This is a track that burrows itself into your brain and changes how you see the world. You feel like you put on a Stevie Nicks record and took a bunch of acid. I love it and I hope this record gets HAIM the respect they deserve.
Listen to Gasoline
13. Public Enemy ft. Rapsody, NAS, Questlove, Black Thought, Jahi, and YG: Fight the Power 2020 Remix
Public Enemy responded to police killings and Black Lives Matter by remixing one of the most iconic hip hop tracks of all time with some of the best rappers in the business. Artists reference police killings and their impact on the community at large. Moreover, this track is yet another incredible activist track from Rapsody, who seems to be all over 2020. Her verse takes the track over and she talks about how people love Black Panther, but do not stand up for injustice and black lives. The key to the track is when Chuck D comes at the end of the track to bring home original verses from Fight the Power in 1990. This shows how Chuck D's fight for rights and justice is as important as it has ever been and his voice is still needed in society.
Listen to Fight the Power 2020 Remix
12. Run the Jewels ft. Royal Blood: The Ground Below
This is a throwback to rock and hip hop coming together on a track like Public Enemy and Anthrax, as well as Run DMC and Aerosmith. There is something I love about great hip hop behind some raw low – fi rock. The British rock duo's dirty raw guitar and drums really work with RTJ's powerful delivery and cutting edge verses. I think RTJ is one of the best rap dous of the past 20 years and a throw back to duos like Mobb Deep and Eric B and Rakim. They work extremely well together and Mike's powerful 90s style rap contrasts well with El P's weeded out smoothness. This track features the lyrical skill of RTJ, while also highlighting the rock chops of Royal Blood. This is a great track that I could listen to for hours.
Listen to The Ground Below
11. Molly Tuttle: Fake Empire
There are a few remixes on the top 50 list, but only two covers. This is the first. Molly Tuttle made last year's list with her fantastic bluegrass / country record When You're Ready. She has done an about face and made an album of covers in an electronic singer songwriter masterpiece. She slows the original National track down with some added electronic texture to her vocals and instrumentation. This post – production work gives the track an added expanse, while still keeping the original's storytelling and subtle darkness. Molly is able to give the track a new life without glossing over the original's strength. This is how covers are meant to be and it is an excellent track in its own right.
Listen to Fake Empire
Wow. That was a big block of music. It has taken weeks, but we are finally there…time for the top 10 of 2020. Strap yourself in.