We started our Black History Month series with the foundational women artists in black history and now we move to historic records in general. These are records from women, men and groups that shaped music. Our next entries in the series will feature excellent modern releases by African – American artists, but today we will give a little history lesson.
Marvin Gaye: What's Going On
We had to start with one of the best records ever made. Marvin Gaye brings the soul and the social activism to the most influential, and highest selling, Motown records ever made. Tracks like What's Going On and Mercy Mercy Me showcases Gaye's soulful and emotional vocal, while also focusing on anti – war and civil rights issues, which were at the forefront of music when this album was released in 1971. The final track Inner City Blues (Makes me Wanna Holler) brings the focus back to domestic issues as Gaye sings about how the government spends millions of dollars and lives for war overseas, but turns a blind eye to poverty and police brutality plaguing African – Americans in cities across the US. This is a stunning record that is essential listening.
Muddy Waters: Electric Mud
Without the music of Muddy Waters, and the next artist we will look at, there would not have been a British Invasion in the 60s. This release in 1968 had a major influence on bands such as: Led Zeppelin, The Beatles, The Rolling Stones, The Doors and many others. The stripped back, raw, blues sound of Mannish Boy and (I'm Your) Hoochie Coochie Man were inspirations for guitar led rock in the late 60s and early 70s. Blues played a huge role in 70s rock, but this music was often sampled and outright covered without any credits on the record. This appropriation of African – American music / culture was a huge problem for the British Invasion artists, which will come up again. Appropriation of African – American / Black culture continues to be an issue in music and film today, but it will really play a role in the following record. However, this is not to diminish the amazing skill and power of Electric Mud.
Robert Johnson: King of the Delta Blues
This compilation of Johnson's 1930s work is the playlist for the British Invasion. Cream, The Beatles, The Kinks, The Rolling Stones, Led Zeppelin and Bob Dylan in America freely built on / stole Robert Johnson's blues music. Songs like Traveling Riverside Blues were covered without any writing credits for decades. This appropriation was not corrected until the 1980s and 1990s where Robert Johnson was given the credit he deserved. His heartfelt blues of life in the south depicts race and loss, which are both taken out of context by bands who were looking for a good riff. It was said that Johnson made a deal with the devil in order to be so talented, which is racist in itself…linking him to the devil and the idea that a black man could not be this talented by himself. Appropriation of his music by Led Zeppelin and others rendered Johnson invisible to the music listening public. I'm glad he got the credit he deserves, but it took far too long.
The Supremes: Where did our Love Go
The Supremes is the poster band for the Motown sound. I cannot think of Motown without hearing the Supremes in my head. Tracks like Where did our Love Go and Baby Love took the gospel soul sound of Motown to the masses and really put Detroit on the musical map. The Supremes will evolve over time and become more psychedelic and complex as they travel through the 60s. However, I love the straight up pop soul of this three piece band of women, which will also pave the way for other all women R&B / pop bands. An excellent record for a crucial Motown band.
Miles Davis: Kind of Blue
What can I say about this record that has not already been said? This is the jazz record you have in college to try to impress people. However, this is an iconic record that took jazz to new levels and is one of the most emotional records I have ever heard. The notes and space landscapes of tracks like Flamenco Sketches is truly evocative and hits me every time. Moreover, adding the likes of Bill Evans and John Coltrane to the mix makes this a jazz super group. Each member is locked in with some of the best improvisational jazz you will ever hear. This is an iconic record for a reason and still resonates today.
Public Enemy: Fear of a Black Planet
Few hip hop bands have had the same social / political impact as Public Enemy. I mean, the title in itself is a political statement. Tracks like Welcome to the Terrordome and Power to the People spoke of social uprising, calling out white supremacy within US power structures and Black pride. Of course, the final track Fight the Power is a call to action and molotov cocktail thrown at those in power. Public Enemy spoke to the anger in the streets and scared white people who tried to avoid racial injustice as much as possible. Chuck D's uncompromising and surgical lyrics set the groundwork for rappers like Killer Mike, Ice Cube and Black Thought, while also inspiring crossover bands like Rage Against the Machine. This is the punk rock of hip hop and I love it.
N.W.A.: Straight Outta Compton
"You're now about to witness the strength of street knowledge." This is the first line in a record that will change music forever. N.W.A. took the anger, violence, police brutality and drugs of the streets and put it in your face. Racial injustice and racial inequality could no longer be ignored. N.W.A. would not let you look the other way. They took the rage of Chuck D and mixed it with a heavy dose of realties facing young Black men across America. Issues of poverty, survival and police brutality will all come to a head with the police beating of Rodney King in 1991. Ice Cube will continue taking on white power structures with his solo work, while Dr. Dre helps usher in the LA / West Coast sound with Snoop Dogg and Tupac.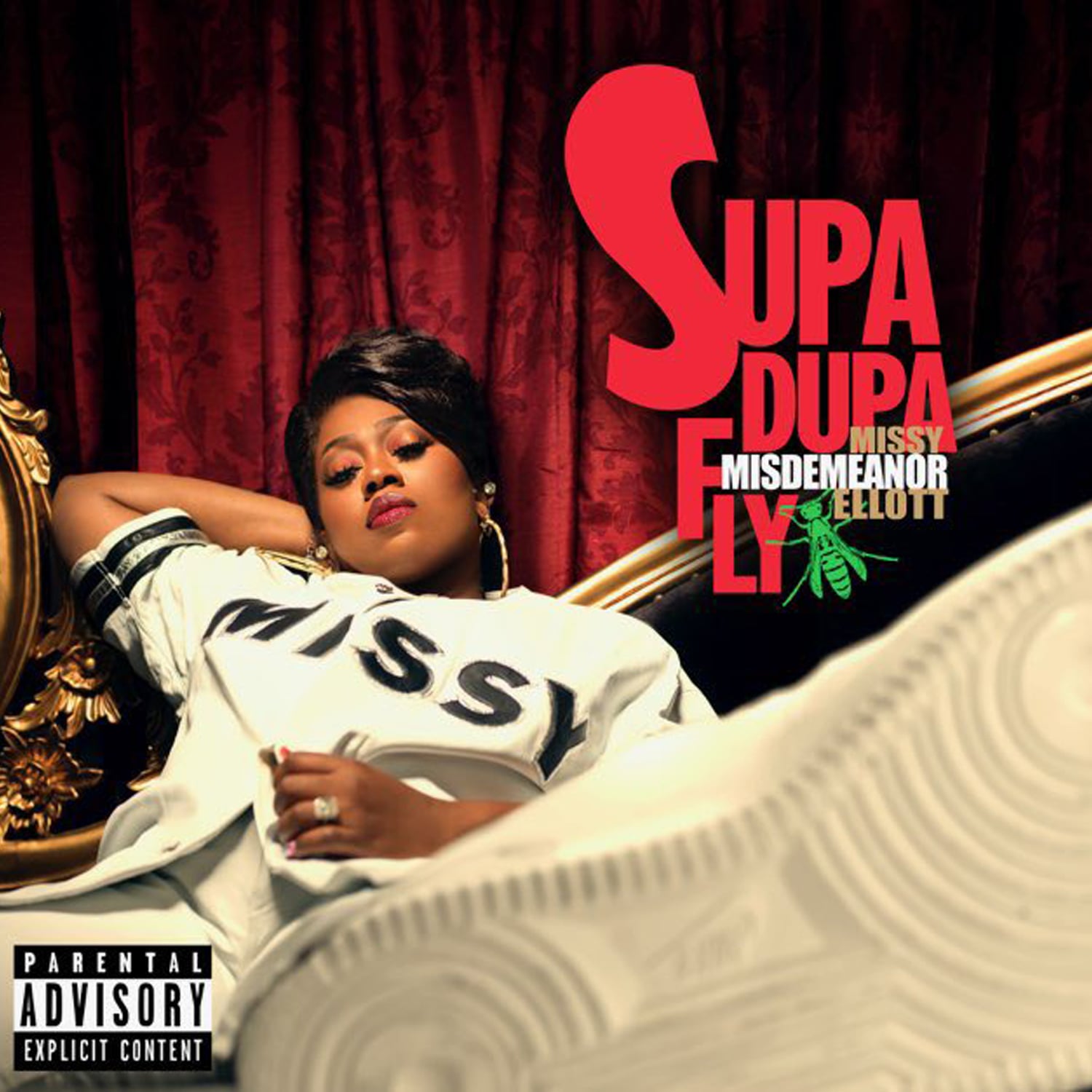 Missy Elliott: Supa Dupa Fly
The unfortunate side of rap like N.W.A. was that rap / hip hop was associated with misogyny and women as background objects. There were women rappers, but no one lit the scene on fire like Missy Elliott. She was aggressive, sexual and extremely talented. She did not hold back and turned male centred sexual hip hop on its head and re-centred women in hip hop's story. Missy's impact is still being felt with artists like Cardi B, Stallion, Lizzo, Doja Cat and others. I love Missy and I always look forward to new music from her.
Whitney Houston: Whitney
Whitey Houston took R&B from a niche genre to pop stardom. Her impeccable voice and energy showed how a Black woman could be a pop icon. Together with Janet Jackson they showed how Black women could dominate pop music and dominate culture asa whole. Her massive success will lay the blueprint for future stars like Rhianna, Beyoncé and Mary J Blige. Her life was marred by drugs and domestic violence, which ultimately led to her death. Even though it is sad to think about the pain and emotional trauma she endured from being a victim / survivor of domestic violence, her incredible music will live on.
These are just a few records that came to mind, but there are many more historic records you need to engage in. Our remaining posts in this series will focus on personal favourites of mine and must listen records. Be sure to check those out.