Here at Jukebox we don't celebrate January…we pay homage to Glamuary. That's right, get your make-up, Jack Daniels, hair spray and cocaine…it's time to Glam! Today is a list of my favourite glam / hair tracks to listen to during the month of Galmuary. It's been a tough couple of years and 2022 doesn't look like a ray of sunshine thus far. So, let's have a bit of fun with some hair and some Glam. There is no real order, so check out these 10 tracks: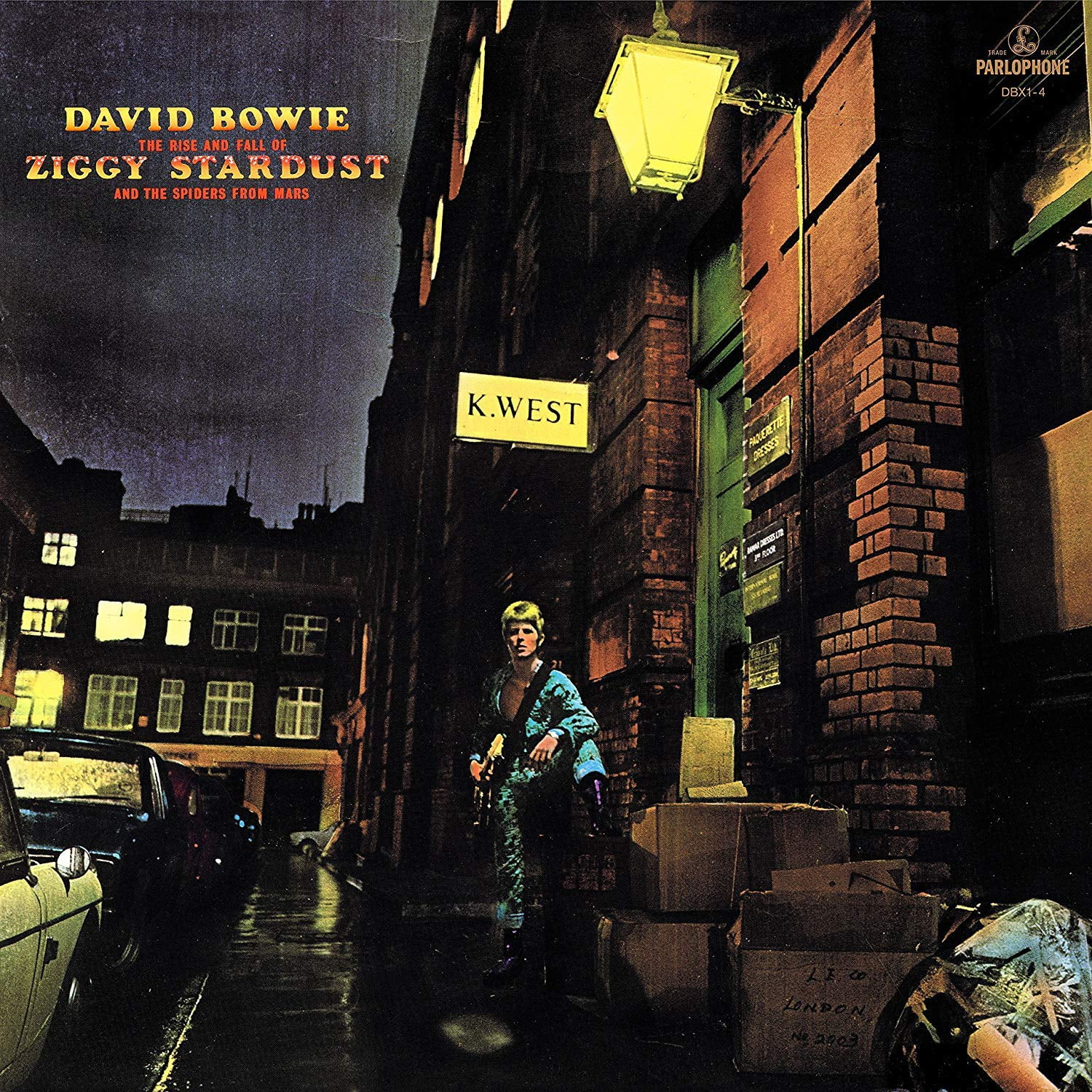 10. David Bowie: Ziggy Stardust
The ground zero of Glam with Bowie blowing out his hair, turning the make-up to 11 and wearing outer space flairs as his alter ego Ziggy Stardust. Bowie's Ziggy character in 1972 took rock and roll theatrics to a whole new level, which hair metal bands in the 80s will dial up to extreme levels. His track chronicles the life of this extraterrestrial rock star who partied with the spiders from Mars and conquered Earth with his guitar. However, this will be short lived as he took it too far and imploded on his own ego. An iconic track that would define Glam.
9. Mötley Crüe: Kickstart My Heart
If Ziggy Stardust helped usher in the Glam era, Kickstart My Heart was Glam's final defiant dying breath. Released in 1989 this was Glam's pure essence before Nirvana and grunge would send Glam to the discount record bin. For me, this track is pure uncut Glam decadence with huge choruses, throttling guitar, lip gloss by the metric ton and blown out hair. Vince Neil wails with all of his L.A. cocaine fuelled bravado, while Mick Mars' guitar rips the entire track apart with surgical precision. This is one of the best Glam tracks out there and is all about fun with the pedal down. Mötley Crüe took Glam to a whole new level during their career and Dr. Feelgood is one of the best hair / Glam metal records out there.
8. Joan Jett and The Blackhearts: Bad Reputation
Even though a key concept of Glam is gender bending, Glam is often associated with male fronted bands…and toxic masculinity unfortunately… I see you Girls, Girls, Girls record. On a side note, the Riot Grrrl movement was partially in response to the toxic masculinity in metal. However, there were some key women at the front of Glam and Joan Jett was right there in head to toe leather. She seems to act as the bridge between punk and Glam in the early 80s. Bad Reputation is part Ramones, part Sex Pistols, part Ziggy Stardust and a sprinkle of The Who. Her fuck authority vibe was aggressive, sexy and tore the top off of rock music. Even though this track has been covered 1,000 times and has been in everything from Freaks and Geeks to yogurt commercials, listening to the original is still thrilling.
7. Quiet Riot: Metal Health (Bang Your Head)
As an 8 year old Jukeboxer, I walked into Sam Goody and threw down some hard earned mowing lawns cash down on the counter for this cassette. It was either Sam Goody or possibly Kohl's Department Store…at any rate, this record shaped me more than I can describe. I still love listening to this record front to back at least once a month. I love a hair metal track that references metal in the track / title. You have all your Glam staples. You have pounding drums, some crunching chords, an intense solo, falsetto and some throat shredding vocals. Tons of fun.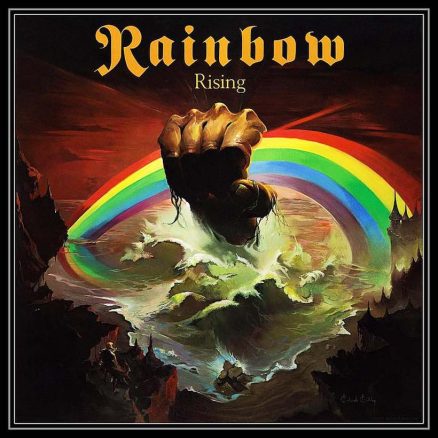 6. Rainbow: A Light in the Black
Now, this is probably more straight hair metal than Glam…not too much make – up or gender bending going on; however, this band lays the ground work for all the hair to come in the 80s. Founded by Ritchie Blackmore from Deep Purple and Ronnie James Dio who will continue with his band Dio, Rainbow took metal, prog and Bowie's outer space to a new level. This track is 8 minutes of blistering guitar, a synth / guitar battle and Dio's epic vocals. Rainbow took existing rock to the extreme, which will inspire later Glam ands to take the sound / theatrics even one step further. This is an amazing track and one that will inspire countless bands moving forward.
5. Cinderella: You Don't Know What You Got (Till It's Gone)
The track that inspired Glamuary is here. All Glam needs a power ballad so cheesy and epic that it becomes art and You Don't Know What You Got (Till It's Gone) is such a track. It is just a Glam vibe. This track makes me think of hairspray, acid washed jeans, mascara and a guitar solo in the rain…at night. Analysing the lyrics is like looking for socio / political commentary in Hard to Kill. Just, why? Sit back, take a deep breath and watch Steven Segall kick some punk's ass in a liquor store. Cinderella warms your soul, so just stop fighting it and enjoy.
4. Def Leppard: Rocket
Ever wonder what a song wold sound like if you turned the bass off and the treble up to 11? Well, wonder no longer because Rocket is here to help. Def Leppard's previous record, Pyromania is also an excellent hair metal record, but on Hysteria they turn the Glam / hair to 11. There is no filler in this record and every track is an epic hair metal anthem. They follow the Rainbow blueprint with multiple tracks over 5 and 6 minutes, which is unheard of in the radio age. Even their biggest hits are over 4 minutes, which feels like watching Dune compared to the quick hitting 2:30 – 3 minute radio tracks on at the time. Just a classic album that I have a lot of love for.
3. Poison: Talk Dirty to Me
I mean, look at that record cover. Mötley Crüe and Kiss had a similar four panel covers, but this one is a Glam icon. I remember seeing this record cover in the record store and not knowing what to think about the music within. I was not alive during the Bowie gender bending years and the amount of make – up, hair and puckered lips was like nothing I saw in a four piece rock band. It seems quaint and stilly now, but gender bending pop rock was seen as dangerous at the time. This was the biggest track off the record and was a cross between pop Glam and 50s rockabilly. Most importantly, the Glam theatrics were what really took pop music over in 1986.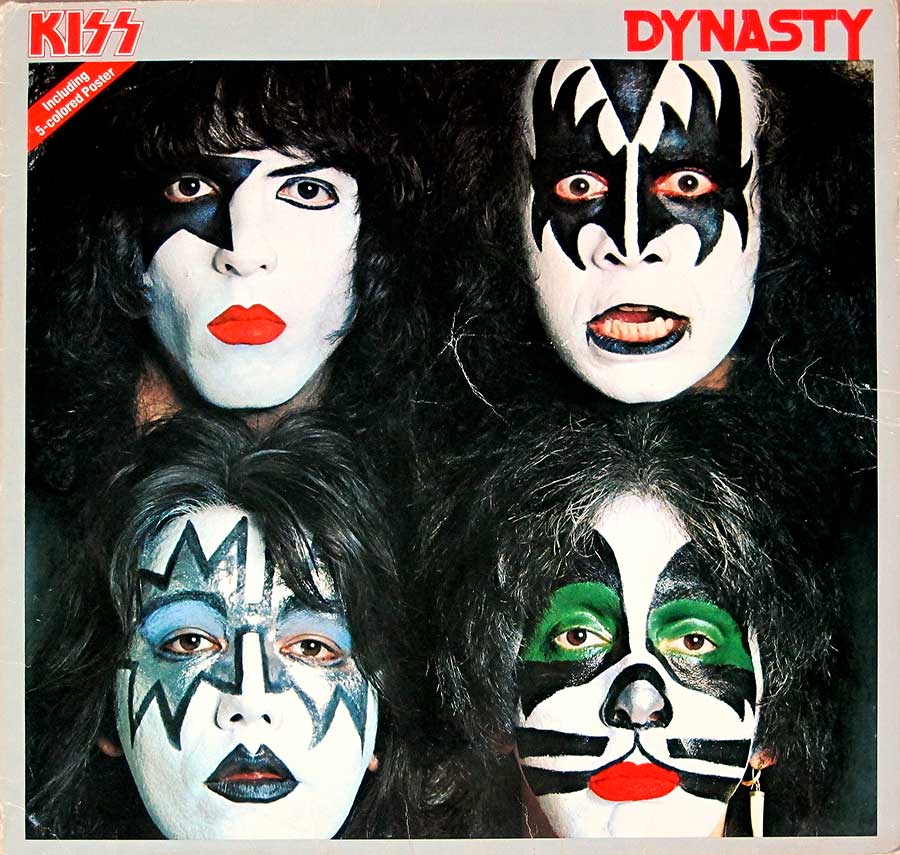 2. Kiss: I Was Made for Lovin' You
It was only a matter of time before Kiss made it to this list. Now, you may argue that they were more rock than Glam, but…look at the record cover. The make – up, leather, stage shows and platformed shoes took what Ziggy Stardust did in 1972 and really brought it over the top in 1979. Kiss took elements of Glam, mothership funk and rock and put it all into a mirrorball shaped blender. What came out was tight well structured rock with theatrics usually reserved for outer space funk shows. Catch songs and stage shows that proudly announced that there were no rules in rock.
Twisted Sister: We're Not Gonna Take It
Similar to Alice Cooper, Dee Snider takes gender bending all the way to the band's name. The pink, leather, teased hair, over the top make – up and heels is the epitome of Glam gender bending. Moreover, this track acts as a middle finger to the establishment and announces that no matter what you think of him, he is here to stay. In 1984 I was all about this song and proudly wore my TS button on my jean jacket. Seems silly now, but at the time it was a social statement.