In a time where voting and reproductive rights are being eroded, MLK Day is a time to reflect and think about what you can do to push for justice. Maybe it's attending a march. Maybe it's writing your local politician. Maybe it's organising your own event. Or maybe it is donating to other organisations, so they can continue their work. Whatever it is, there is a way to get involved and not only let your voice be heard, but to add to the millions of voices crying out for justice.
If you are looking to donate or attend an event, look local first or check out one of these sites: Black Lives Matter, NAACP, Black Youth Project, Black Women's Health Imperative, Planned Parenthood and The National Black Women's Justice Institute…just to name a few. Whatever works best for you, here are some songs to get you on your way:
Nina Simone: Mississippi Goddam
Nina Simone had a long history in the civil rights movement with Dr. King and others. She has a variety of iconic civil rights tracks, but this song documents the different civil rights marches / boycotts and focuses on the lynching of Emmet Till, and the death of Medgar Evans. This is Simone's plea for people to act before it is too late for justice. After listening to this track, be sure to check out her other work.
Billie Holiday: Strange Fruit
Nina Simone did an amazing cover of this track, but the 1959 original from Billie Holiday has as much impact now as it did roughly 70 years ago. Billie's smoky blues vocal adds an emotional depth to the track that is spiritual. She tells the story of someone trying to make sense of black people being hung from trees in a mass lynching. At once the lyrics draw a disconcerting conflict between fruit, which gives life and "black bodies" grotesquely hanging from branches as far as one can see. The listener cannot fathom how people can do this to other human beings, which is the point. Billie played for a largely white audience, and she wanted them to face the horrors that white people were responsible for. An incredibly courageous song for 1959.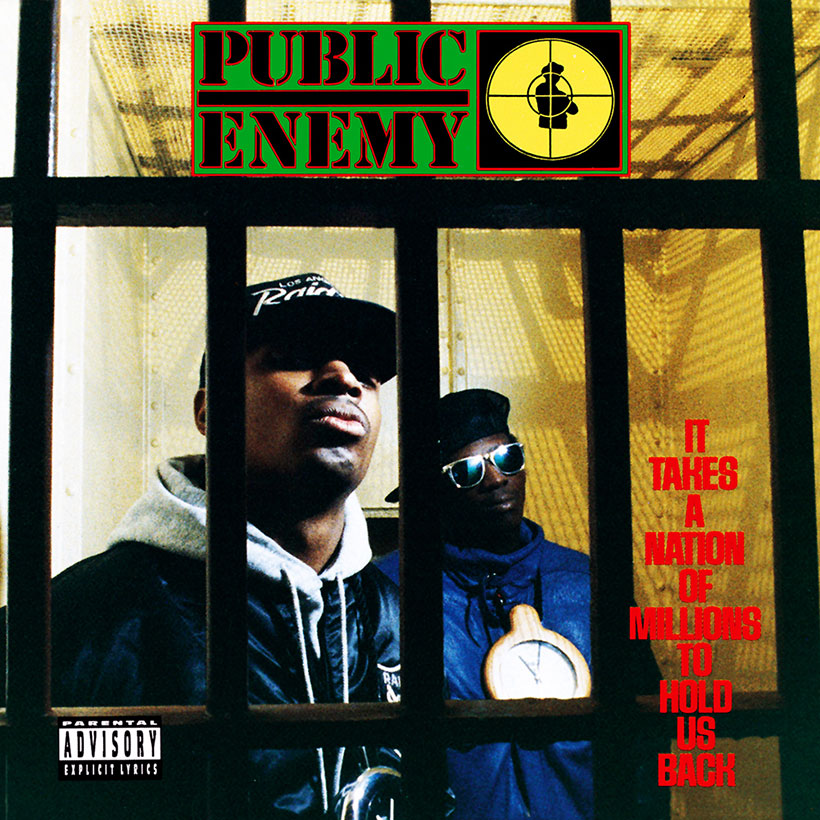 Public Enemy: Black Steel in the Hour of Chaos
Public Enemy is best known for tracks like Fight the Power and albums like Fear of a Black Planet; however, this track is what started them on their activist path. Chuck D took dead aim at racial injustice, mass incarceration, police brutality and institutional racism in this fire track. He does not hold anything back as he compares incarceration to slavery and how the American government does not see black people as human beings. Public Enemy is one of the most important social activist bands in music history and this track is evidence of that.
Mavis Staples: We Shall Not Be Moved
There is a direct line from songs sung during slavery to pass messages of freedom amongst each other, to gospel and finally to civil rights anthems. We Shall Not Be Moved has had many incarnations as a folk song, the hymn called I Shall Not Be Moved, a worker's union song, to a gospel track and finally as a civil rights anthem. The original can be traced back to the early 1950s, but Mavis Staples puts a gospel edge to it and firmly places it in the civil rights movement. Amazing soul and emotion in a song that inspires you to go march.
Black Thought: 9th vs. Thought
We are getting more modern with this track from Black Thought. This is a track that is a mix of documenting current racism, pride in African heritage and celebrating black excellence. He raps about how he came out of the projects, while including quotes about racism. Also, he raps about his own excellence and success in the face of racism. The Roots have taken up the mantle from Public Enemy in their ability to address social issues and Black Thought shows off his creativity in this track.
Marvin Gaye: Inner City Blues (Make Me Wanna Holler)
I had to end this entry with Marvin Gaye with one of the best records of all time…no…it is the best record of all time. It was bold for the time and incredibly written. Gaye saw friends and family having hard lives in the city, while the government looked the other way, which created a single vision for this record. On this final track Gaye takes on police brutality, wage inequality, poverty and structural racism that keeps minorities poor. His core argument is looking at how a government can spend millions of dollars on a war overseas, while they turn a blind eye to people suffering in their own cities. This is an incredible track on a historically impactful record.